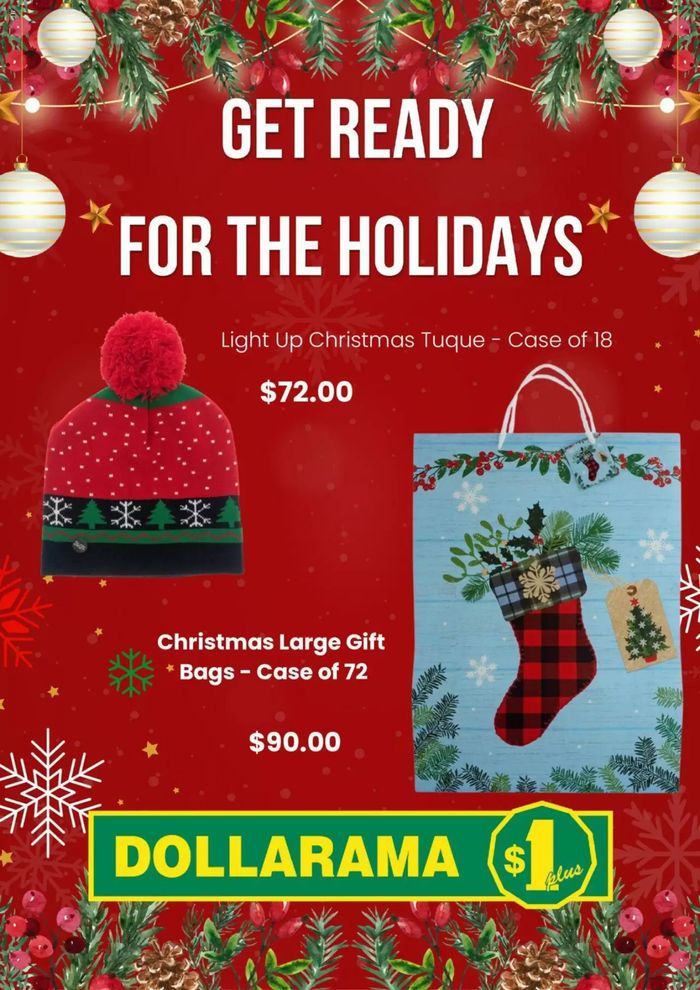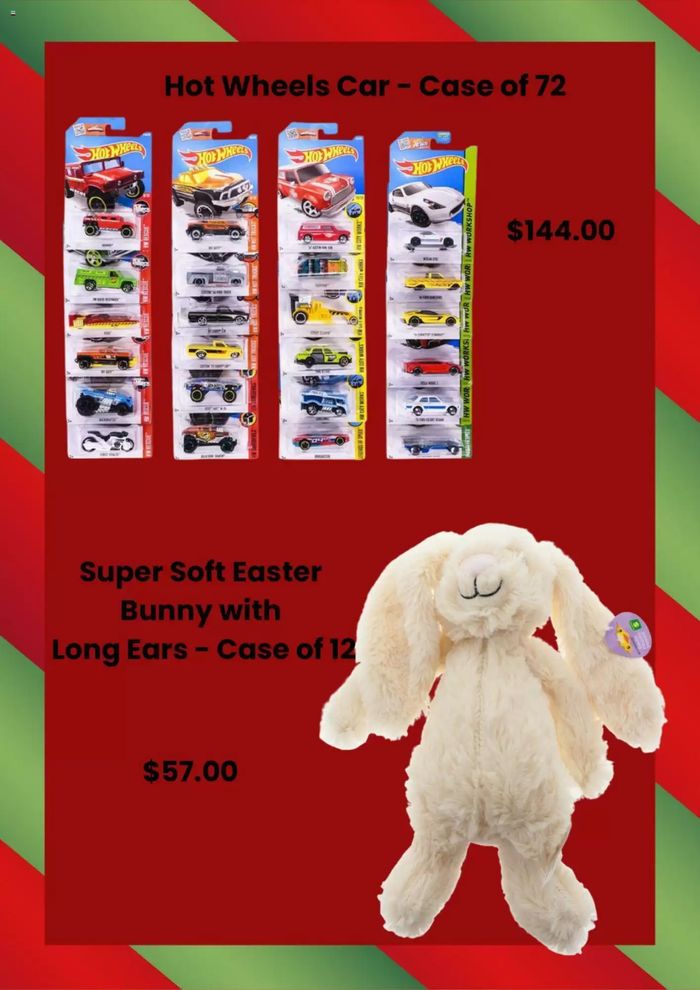 Get Ready For The Holidays
Looking for the best Dollarama offers
If you are looking for the biggest Dollarama discounts you are in the right place. Here on Tiendeo, we have all the catalogues so you won't miss out on any online promotions from Dollarama or any other shops in the Grocery category in your city. There is currently 1 Dollarama catalogue on Tiendeo. Browse the latest Dollarama catalogue "Get Ready For The Holidays" valid from from 27/11 to until 27/12 and start saving now!
Find Dollarama flyers in your city
Dollarama, all the offers at your fingertips
Dollarama
As the largest retailer of items for three dollars or less, Dollarama is sure to give you amazing prices. Find a huge variety of items in all categories, including health and beauty, house ware, dinnerware, glassware, party supplies, food and snacks, books, automotive, gifts, electronics and books.
There are Dollarama locations all over the nation, but before going take a look at what Dollarama has to offer in the Dollarama flyer. Go on the Dollarama website for Dollarama hours, Dollarama locations and to check your gift card balance.
Dollarama gift cards make a great present. Choose from $10, $25 and $50.
Dollarama was founded in 1992 in Quebec.
There are over 900 Dollarama stores across Canada.
Dollarama is found in convenient locations, including metropolitan areas, mid-sized cities and small towns.